What are the Risk Factors of an Addiction?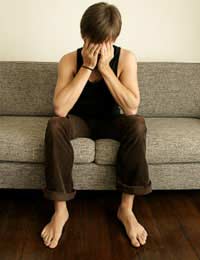 A risk factor is not to be confused for being the cause of an addiction it is merely an indicator of a person likelihood of becoming addicted or if the are more susceptible to addiction.
Many help centres rehabilitation units, clinics and online sources use assessment tools that incorporate some questions relating to the known risk factors that are used to help determine the contributing factors, nature and level of the addiction in order to design an appropriate treatment plan using the most beneficial therapies.
Social/Environmental Factors
These risk factors contain many sub-categories that will be addressed individually.
Surroundings – This relates to the neighbourhood or community in which the person lives or grew up in. Surroundings that portray a positive and acceptable approach to substance use or those in which drug use is very frequent and nothing unusual can cause the individual to adopt the same outlook and approach.
Friends – Peer pressure accounts for a large part of addiction as individuals may feel they must participate in activities or substance abuse in order to fit in or be accepted into their group Of friends. It often occurs as a way of 'proving' oneself and of expressing maturity and adulthood in the adolescent.
Family – Growing-up or living in an environment where drug use is not only familiar but readily accepted with a positive attitude will cause the individual to have the same approach to drug use or addictive habits themselves. If it is part of everyday life in the household there are limited boundaries as to what is acceptable and what is not.
Parental supervision also has a role to play in the beginning of an addiction. If the child or teenager has large amounts of unregulated and unsupervised freedom, they can easily be drawn into addictive behaviour.
Employment – Many employments necessitate the use of drugs either by force from others or to survive the job; employment such as pornographic film making or prostitution are commonly known for this, though not all people in these professions are subject to this.
If colleagues are openly talking about and participating in addictive behaviour, individuals may feel as though they too should partake of this in order to be accepted into the group.
Schools/Education – Students may feel pressured or bullied into taking drugs or alcohol as part of their daily routine. They may also begin taking drugs if they feel pressured to attain targets and maintain performance or from expectations that are too high.
Personality
The psychological profile of a person can identify certain traits that can contribute to being a risk factor of addiction. People who have very short and fiery tempers have been proved to be more susceptible, as do those who lack confidence, suffer from anxiety and nervousness or those who have attention deficit disorders.
An overall lack of self control and low self esteem can also be more prominent traits in those with addictions.
Loneliness
Addiction, especially to substances can provide a comfort blanket or a coping mechanism to those who are lonely, are withdrawn from society or who carry emotional pain.
Drugs are sometimes used to numb feelings, help sleep and generally cope with everyday life.
Genetics
Many experts believe that genetics have a definite role in the development of addiction in certain people; in fact some specialists believe genetics can account for up to 50% of the incidence of addiction.
The results produced from studies into the role of genetics in addiction indicate that there are definite biological similarities between parents of addicts where the parents are addicts themselves and definite differences between non-addicts and their offspring. These similarities showed that some may be more susceptible in becoming an addict.
Type of Drug
Certain substances are believed to be more addictive than others and can cause a person to become addicted more quickly than other substances, sometimes after a single experimentation.Substances known for this are crack, cocaine, heroin and nicotine.
Injury/Disease
Painkillers that are legitimately prescribed by the doctor following an illness or disease can cause the person to develop both physical and psychological dependencies. If the prescription is stopped, reduced or not increased as the individuals tolerance level increases an inadvertent addiction can be caused. Sometimes the person does not realise they have an addiction until the substances is denied.
There are many reasons that can contribute to a person having a more susceptible nature than others but a single factor should not be blamed entirely for an addiction.
You might also like...