Physiological Effects of Addiction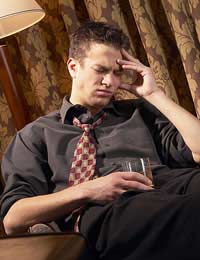 Each substance that causes addiction has different ways in which it may affect the body. The physical effects and changes that take place are known as the physiological effects.
Physiological Effects of Caffeine
As a stimulant this substance excites the central nervous system and has the immediate effect of increasing the speed by which the body functions; this may be either through movement thoughts or speech. It can alter mood and is often accompanied by a low period. Other very common effects, especially after excessive consumption includes palpitations, fine tremors, headaches and unusual feelings of nervousness.
Physiological Effects of Alcohol
Alcohol is commonly known to increase confidence and reduce inhibitions; this is because alcohol is a central nervous system depressant and also causes changes in motor function an increase in heart rate and dilation of the blood vessels. Long term effects include brain damage, as the brain cells die after excessive consumption, liver failure, kidney failure and irreversible pancreatic damage.
Alcohol can cause the person to become very chatty and out going or can cause aggression, paranoia and hostility.
Physiological Effects of Amphetamines
Stimulating the central nervous system, users often experience a sudden 'rush' accompanied by a heightened sense of awareness. Amphetamines cause changes in the neurological processes in the brain and can cause a sudden and very marked increase in body temperature and convulsions. Users also experience a decrease of appetite and insomnia.
Physiological Effects of Cocaine
Cocaine causes changes in the normal processes of the chemicals of the nervous system. These chemicals cause the user to experience an increase in heart rate, blood pressure, respiration rate combined with a decrease in appetite. Immediate effects include an increase in mental awareness, becoming more talkative and dilated pupils. Cocaine impairs the normal function of the brain and can cause disorganised and disproportionate thought processes. Once the initial effects have passed, they are replaced by feelings of low mood dissatisfaction and paranoia.Other effects may be experienced according to the route of administration.
Physiological Effects of Nicotine
Another central nervous system stimulant, nicotine increases blood pressure, decreases urine output, increases the body's need for oxygen but also reduces the supply available, decreases taste sensation and lowers appetite.
There is also evidence that nicotine can cause an increase in psychomotor functions and concentration and memory can be improved temporarily; such effects can cause false personality traits in the person as they are unable to perform to this level if they are not smoking.Some smokers believe nicotine has a calming effect, whilst others believe it fuels and motivates them.
Physiological Effects of Heroin
Acting as a central nervous system depressant, heroin increases short lived feelings of euphoria and positivity, reduces pain and causes a dry mouth, nausea, vomiting and drowsiness.
Most substance cause either a reduction in central nervous system activity or will stimulate it into increased function. These drugs are called either 'uppers' or 'downers' for this reason and often users will take an upper to counteract the effect of the downer or vice versa.
If the person has combined the use of two or more substances, is taking any other medications or has a medical condition there are a great many other effects that may be experienced.
You might also like...