Recognising You Have an Addiction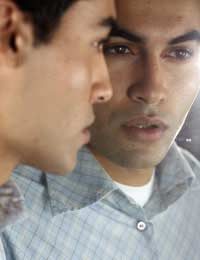 Many addictions begin with a casual or social habit that escalates until it becomes a priority in your life, while other addictions are initiated the first time a substance is tried. Before being able to seek help, the addict must realise and understand that they do indeed have an addiction and are willing to admit that fact to others.
Signs of an Addiction
Many addictions carry physical symptoms that a strong indicator of long-term or over use of a substance.
Nasal bleeds and congestion are commonly associated with cocaine use, solvents or stimulants. Headaches, a dry mouth, nausea and vomiting are all common to many users, leading to a reduced appetite and weight loss.
Asides from the physical attributes of addiction, there are a great many social factors that may be influenced or altered. Have your friends and family become more distant? Are close relationships strained or breaking down? You may feel as though you cannot communicate effectively any longer, or that no-one understands you anymore. Perhaps you struggle to find the time to enjoy other aspects of your life. Many addicts find their employment suffers as a result of their addiction. This may be for a number of reasons; you may be experiencing changes in your sleeping pattern and cannot get up for work, perhaps you concentration has been affected and you cannot perform the tasks needed effectively, maybe your colleagues have noticed a change in you.
Often with addiction comes secrecy, with sufferers needing to hide the associated possessions from family, this is especially true of alcohol addiction. Maybe the cost of your habit has increased beyond your financial capabilities and household bills are not being paid or maybe you need to sell your belongings or steal to fund your habit.
Do you feel as though you are losing control of other aspects of your life? Do you feel as though the world is against you and that everyone is talking about you? Paranoia is a very common consequence of substance abuse and can have serious impact on your life, especially relationships.
Addicts often neglect their personal hygiene needs and are unconcerned about their appearance; has anyone made any comments that could be due to this?
There are a great many factors that suggest a person may be suffering from an addiction, but without admitting you have a problem, the road to recovery is a long way off.
If You Think You Have A Problem
If you realise you have a problem with addiction, the most important thing to do is to want to give-up. Seek professional help immediately using your GP, support groups or help lines to help you decide on the most appropriate action to take.Keep a diary of your habits and behaviours, often when it is written down, addicts are shocked to learn the full extent of their problem; this will also help you decide on the most effective treatment and will highlight patterns of behaviour.Alter you behaviour, change your circle of friends and social set-up.
There are a huge number of online and written sources offering questionnaires and assessments to gauge a person's level of addiction, though the effectiveness and theory behind these is questionable, but they may be useful as a starting point. If you would like to be assessed, speak to a professional whom specialises in the field of addiction to receive accurate information.Many addicts only realise they have a problem when they are denied access to their habit, sometimes this is the only way in which an addict will admit to having an addiction.
You might also like...