What is an Addiction?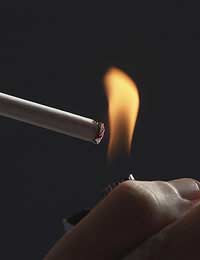 Addiction can be very difficult to define as the term is highly over-used in everyday conversation. It is a very complex illness and could be described as a dependence on a substance or behaviour that affects physical psychological and emotional well-being.
An addiction usually carries cravings and symptoms of withdrawal if the habit is made inaccessible, and the seriousness of this extends to friends, family, colleagues and employers of the addict.
Some people can participate in an activity or use a substance regularly without becoming addicted, think how many times people drink alcohol or have sex and there is no fear of becoming addicted; when these things cannot be done there are no symptoms of withdrawal or cravings. For others, issues of control, dose and frequency become the driving force of their lives. No person sets out to become an addict of anything but sometimes one single experience can be all that is needed for a person to desire the substance or behaviour again. That said, most addictions develop over a period of time, when the dose needs increasing in order to achieve the desired effect, or the frequency needs intensifying for the same reason.
A person may have a genetic predisposition to becoming an addict, have poor coping mechanisms or succumb to social groups and peer pressures; if these are all characteristics of a person, an addiction can develop very easily.
For many experts, addiction can take on two forms, either a physical dependence or a psychological dependence. Some professionals believe these to be intertwined and cannot be differentiated.
Physical Dependence
This usually occurs when the addiction is to a substance that over time has altered the biology of the body so that the substance is now needed to maintain a general level of being able to exist. Physical dependence is especially noted in those with addictions to opiates, alcohol and nicotine, and physical symptoms of withdrawal will be experienced if the substance is declined or withheld.
Some substances may cause users to develop a physical dependence, but are not deigned to be addictive; medications such as those are needed for illness that alleviate symptoms that would otherwise return fall into this category.
Psychological Dependence
This category is not only for substance abuse, but applies to those addicted to compulsive behaviours also, addictions such as gambling, sex and self-harm can all cause a person to become psychologically dependent.
Psychological dependence occurs when a person has issues that affect their mental health when a substance or behaviour is withheld or made inaccessible.
Symptoms such as cravings, irritability and anxiety are all common indicators of a person's psychological dependence.Of course with many addictions addicts can usually experience a degree of both of these categories and often physical symptoms will need treating before the psychological aspects can be addressed.
Overall, addiction can be defined as a disorder where loss of control, a need to continue the behaviour or substance and a preoccupation with the habit forms the greater part of the person's life.
Addiction is a complex illness and experts continue to find ways of tackling the issues surrounding it and discovering ways in which the person and those around them can manage their problems adequately.
You might also like...