What is a Casual Addiction?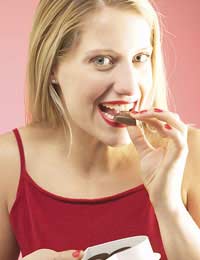 There are few descriptions available to explain a casual addiction. Many people depict it as being a passion for something, others describe it as compulsive behaviours and another may explain it as a favourite activity or hobby. These terms will all be explained before addressing the most appropriate term for casual addiction.
Passion
Aside from being a highly sexually emotive term, to have a passion for something is to have a deep rooted longing or emotional desire for something.
To be passionate about a subject is to feel very strongly about it, defend it, learn abut it and want to know more about it.
Compulsive Behaviour
Compulsive behaviour occurs when actions and thoughts are performed almost involuntarily. The actions become rituals that must be executed in order for the normal running of things to continue.
Although this is quite a common description for casual addictions, it is not felt that this is a true explanation for it.
Activity or Hobby
A hobby is a recreational activity achieved in a person's spare time. It is normally thoroughly enjoyed and participated in by choice.
For an accurate description of a casual addiction, a combination of hobby and a passion is probably the most fitting. A person enjoys the activity and feels very emotionally attached to it.It should also be noted that casual addictions don't often carry as significant a risk as a recognised addiction. These risks may be to the individual, others or on society.
Types of Casual Addiction
The most common casual addictions are to chocolate, shopping, books, TV (especially soap-operas), films, sweets, cheese, fizzy drinks and sports.
Most of these addictions can be performed without detrimental effect to others, but consideration should be given to health issues where food or drink is concerned; issues of weight gain, dental problems and effects on organs may arise. Even if the product is of a healthy nature, excessive consumption can cause some unpleasant side-effects.
The effects of time constraints and financial issues may also be of concern in some of these casual addictions, as television programmes and films can interrupt the general routines of everyday life.
Sometimes the casual addiction may be shared by several members of the family; in this instance it may be a beneficial action as quality time between family members may be achieved.
Occasionally peoples' weaknesses to certain products and activities are used in industry as a clever marketing tool. How many radio and television advertisements encourage chocoholia, excessive spending or shopping sprees?
Many addictions begin with the casual use of certain substances. Many smokers begin by smoking when drinking alcohol, or partaking of cannabis once or twice. It doesn't take long to develop into an addiction if the person is of a particular character of state of mind to be more susceptible to addiction.
Many substances require the person to try it 'casually' only once before they become addicted as their addictive qualities are so strong.
Most casual addictions are relatively harmless and do not cause problems for any one. If the habit begins to infringe on other aspects of your life, it may be time to modify behaviours and make changes to prevent further problems from arising.
You might also like...