What is Work Addiction?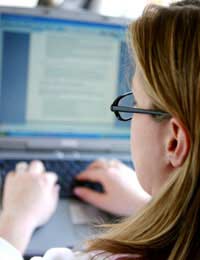 Work addiction may seem like an impossible kind of addiction, mostly because it's often respected in our society when people are heavily involved in their career. But in countries such as Japan, there is a term for excessive work – karoshi – referring to a person dying from being overworked.
There are many varying statistics but excessive work can contribute to death by means of a stroke or heart attack. But exactly when does a healthy effort and dedication to one's career become work addiction? More importantly, how does one treat work addiction?
A Coveted Addiction?
Although many people may put in long hours at work and a lot of effort, it does not mean they are addicted to work. Such people will still have a certain level of balance in their life. They still have leisure time and enjoy their life. Even at work, they can still entertain the idea of a vacation or look forward to something enjoyable in life, such as a night out with friends.
On the other hand, a person who is addicted to work is consumed by their job. They obsessively think about work – so much so that even where they are on a vacation, they are thinking about work.
When Work Affects the Rest of Your Life
People who are addicted to work may not take care of themselves – affecting their food and fitness. Their ability to maintain a normal relationship can also be compromised. Friends or family members may be avoided as the person is consumed by their work.
One study found that people who are addicted to work might actually seek out high-stress roles. This gives them an adrenalin rush that fuels their addiction. We tend to view such people as an unfortunate product of a high-stress environment. But they may, in reality, gravitate to such a workplace and state of mind.
Why Do People Become Addicted to Work?
There are many reasons a person can become addicted to their work. They may gain more satisfaction from work than an average person. Yet, this satisfaction is never enough. They constantly seek more pressure that they respond to for career rewards.
Research suggests that people who are addicted to work may suffer from poor self-esteem, which could have been present for many years – since their childhood even. They may have a tendency to become fixated on details and be perfectionists. Some may come from families that have high expectations and a perfectionist mentality. It's no surprise then when people who are the product of such upbringings become addicted to work.
Work Addiction is Counterproductive
While it may seem that a person addicted to work is more effective at their job, the opposite tends to be true. A person who is addicted to work will be more likely to take on too many projects and work independently, preventing them from successfully working within a team. They may isolate themselves and ultimately, jeopardize their jobs.
Treating Work Addiction
Treatment for work addiction can be more challenging than treatment for addictions such as alcohol or drugs. This is primarily because work addiction is still widely unrecognised. Instead, we see hard work as a positive thing and do not yet as a society understand the line between healthy hard work and obsession.
For most people who are addicted to work, counselling is important. Getting support from groups can also help. This allows you to identify with others who have similar issues with their addiction to work. There is also a twelve step Workaholics Anonymous group now and this can help you on the road to recovery.
The main goal of any treatment for work addiction is to help you learn the tools to manage work and achieve balance in your life. It is about finding a way to enjoy relationships and activities outside of your work. Getting help for an addiction to work may not be easy and you may be confronted with people minimising the severity of the problem. Sadly, the mentality of some companies is one that fuels this kind of addiction. But you can obtain treatment by taking your problem seriously and ensuring you receive the support you need to overcome work addiction.
You might also like...