Beating An Addiction To Gambling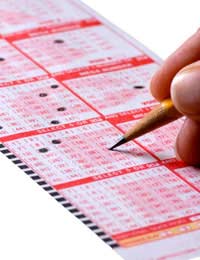 Gambling is often a source of great entertainment and a pleasurable activity for many people and has been enjoyed for centuries. However it can become an addiction very quickly and easily, and many addicts find themselves betting more and more frequently using larger and larger stakes until it has escalated out of control and they feel there is no way out.
Why Do People Become Addicted To Gambling?
Many compulsive gamblers believe they can 'beat the system' and know how to achieve gambling success, however there are no guarantees and no 'dead certs' in gambling and most of the time the gambler will be losing money. If they have a run of luck, they often increase their amounts of money used for betting or bet more frequently and liberally thinking they have 'the knack'.
Gambling is often used to escape from the reality of everyday life and usually means the addict has to lie, hide, borrow and cheat to continue with their habit. The person spends a lot of time preoccupied with gambling related issues, has fantasies of success and becomes excited at the thought of placing a bet or winning.
Common gambling addictions include horse racing, dog racing, card games and casinos, lotteries, scratch cards, bingo, stocks and shares and online gaming.
Gambling addiction often causes relationships to become strained or even break down due to stress, financial pressures or the addict's behaviour; employment can also be at risk.
Beating The Gambling Addiction
Fortunately, if the addict is very serious about overcoming their gambling habit and has the determination and will power to start the process, there are many techniques that can be used to help achieve this goal.
When gambling or trying to give up gambling, feelings of shame, guilt, anger, anxiety and depression can occur. These emotions should be explored and discussed with a professional therapist.
Help can be found from the GP, from an online source or by following a recommendation. Once professional help has been arranged an assessment of the gambler, their background and gambling habits will be taken to plan an appropriate treatment regime; it is also important to discover, understand and address the underlying issues that contribute towards the addiction.
Counselling can either be on a one-to-one basis, online, on the telephone or in a group setting. The therapist may also use cognitive behavioural therapy to help combat the addiction, this therapy uses a combination of techniques to help the person change their attitudes, opinions and behaviours towards a certain issue.
Some experts recommend the person abstains from all types of gambling to overcome their problem, whilst others recommend reducing the type, frequency and amount of money spent on gambling by setting targets and limits of the activity; this is called 'controlled gambling' and is thought to be more successful, though success is determined by the individual.
Coping mechanisms need to be sought to help manage cravings and resist urges; other hobbies, relaxation activities or distraction therapy can help this.
Relapse can be avoided by limiting or avoiding stressful situations during the initial period of withdrawal, especially if abstinence is chosen. Do not begin or participate in conversations relating to gambling when socialising and try to find new ways of spending your free time and disposable income.
Relaxation and thought reconfiguration can help rationalise thoughts and actions and can help to lose the attraction of gambling.
Gambling addiction is a serious habit and can ruin many lives. It should be a fun and enjoyable activity so if you feel it is becoming a too serious part of life, please do seek help before gambling starts to ruin the lives of others as well.
You might also like...
@Misslister - I am sorry to hear this. have included a link to GamCare
here
which offers support and advice to those either who have a problem, or those closest to the people who have an addiction. I hope this helps.
BeatingAddictions
- 14-May-15 @ 11:46 AM
I have just found out my husband is addicted to £500 machines at service stations,he has spent £3000 in 11 days and I caught him out by accident, he confessed and I'm devastated, I work in a casino and know how much money can be lost in 1night,I want to help him,what do I do?
Misslister
- 12-May-15 @ 12:23 PM
Hi my friend is addicted to gambling. I want to help her. But I do not know how to. She stopped her anti dresses 3 weeks ago. Be fore that she was great I.e no gambling j mean. She does not like the G,A can she get professional help
lucy
- 2-Nov-13 @ 7:16 PM
I am extremely scared by how this addiction gets hold of you.. I started the odd bet about a year ago but now it is taking over my life, I can't get it off my mind and spend a lot of money. Nobody knows about this addiction and I have my own bank account so my partner doesn't know I am spending so much money. I am so desperate to kick this thing and move on with my life. It is making me ill. I have a lovely family and if anyone was to find out I would be so ashamed of myself and feel I was letting them down.
Tiptoe100
- 19-Oct-13 @ 10:08 PM
Hi, I have been gambling online fot the past year! My partner has just found out I've been doing it again, which has made him so angry and upset that he has ended our relationship, we are supposed to be getting married in 7 weeks! I feel so ashamed an guilty for what I have done, but do not know how to make my partner give me another chance, I have blocked my laptop so I can't go online gambling, which is the only way I gamble! I understand I have done this to myself but I'm so emotional because the urge is so strong and now I've pushed all my family an friends away by my addiction! It started off with the odd tenner, then got worse, I kept thinkin I could win back what I lost (which never happens). I have began the process of seekin help an am determined never to do it again, but how can I make my partner help me through this. I can't lose him! X
minxie83
- 2-Jul-12 @ 2:52 PM
One possible avenue that you might take is to get involved with his interest with horse racing but suggesting that you play against each other - not for money - but for favours - doing the dishes or some other chore could be the 'reward'. By doing so you may be able to establish better understanding of his interest, while hopefully diffusing the requirment for money to be involved. It may not work, but addictions are rarely stopped by telling someone it is bad for them/others.
RHFC
- 9-Jun-11 @ 12:11 PM
My father is starting to get addicted to racing and horses. Every time he even goes anywhere near the shop he has to go into boylesports and he will not face up to it. It started as a near game but is turning to a serious temptation. If anyone has a sugestion or proposition as how to help me with this please reply to this comment or by email.
hastostop
- 7-May-11 @ 3:01 PM