Choosing The Right Treatment for an Addiction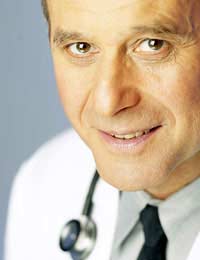 Once an addict has made the brave step of deciding to overcome their addiction selecting an appropriate path of treatment is needed. For most addictions, there are many options available and particular choices may suit some more than others.As the recovery process for overcoming an addiction can be a long journey, it is recommended that a combination of treatment is sought as both the physical and mental aspects should both be treated equally.
Types Of Treatment Available
Drug Replacement Therapy
This includes nicotine replacements and methadone. Not all addicts will deem this an apt choice, as some think of it as having to give up a substance twice. Smokers are harmed by the chemicals and tar in tobacco, yet it is the nicotine that is addictive so why put yourself through having to overcome an addiction to nicotine replacements? This sounds logical, but the truth is, nicotine replacement therapy dosages can be adjusted so the user can wean themselves off on a gradual basis. There is still a strong element of control needed, but for those who are heavy smokers, this is a very valid option. It must be noted however, that methadone is known to be extremely addictive and many people need the support of methadone for long-term use.
Counselling
Counselling or psychotherapy can help an individual discover the roots of why and how their addiction began. The therapist can aid the person in understanding their addiction with the aim that this will make quitting the habit easier.Behavioural therapies can give suggestions on how to manage the symptoms of withdrawal and how to overcome cravings. Therapies can be offered on an out-patient basis or within a residential establishment.
The duration of the program needed is very variable and can range from weeks to years; it is highly dependent on the addict's requirements and needs.
These types of treatments are essential for overcoming addictions to shopping, gambling or even to sex and pornography. Addictions of this nature are far more harmful socially and personally than they are physically (unless in the case of unprotected sex) as family and friends will probably not understand the addiction and the addict may need assistance in understanding their compulsions themselves.
Cold Turkey
Some addicts feel they are strong enough to go 'cold turkey' thereby simply giving-up their habit without the support of external influences.
Choosing this route can be extremely challenging, hard-work and quite distressing. In certain circumstances, such as for those who drink alcohol very heavily, it can actually be very dangerous and should not be recommended. For others, it may be the only option available as all other routes have been explored and have not been successful.
Medications
Many addicts will need the help of their healthcare providers during the period of detoxification and withdrawal. Sometimes the symptoms of withdrawal can cause the addict to experience many unpleasant side-effects that will need treating by your GP.
Any addict wanting to give-up their addiction should explore all avenues closely before choosing an appropriate plan. Advice should be sought from a medical professional and from specialist groups to ensure all options are known.
You might also like...