New Programmes for Addictions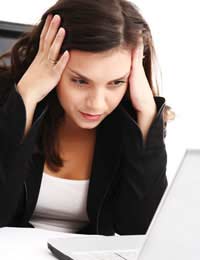 Addiction treatment has come a long way in the sense that it is recognised and respected as a medical condition that requires treatment. But we still have a long way to go in terms of expanding the treatment options for those who suffer from addiction.
One of the positive signs that we are headed in the right direction has been the research on specialised programmes. In particular, a new programme for addiction is aimed at women.
Why a Programme Only for Women?
Addictions sometimes occurring alongside other problems such as spousal abuse. For the women who suffer from both, treatment in a women-only group may feel safer for them.
Women-Only Programmes for Addiction
A new programme has been created just for women who suffer from mental health and substance abuse issues. It is called 'Exclusively Women' and focuses on women who have a dependence on drugs or alcohol as well as other mental health disorders.
These include anxiety or eating disorders and common ones such as depression. As mentioned, many of the women also are dealing with issues such as spousal abuse. The treatment has a number of key factors thought to be make it successful, but one in particular is the focus on stabilising crisis situations for the women.
How Does Treatment Work?
Treatment is indeed specialised in that it provides women with an option that few programmes available currently can for addiction. It gives women a range of support services in a hospital environment. It is available in the United States at present but will hopefully become more common in places such as Britain and around the world.
Helping to Reduce Fear
For women who are suffering within an abusive partnership, fear can be an enormous barrier to obtaining treatment. The treatment needs to address the immediate crisis issues along with mental health disorders accompanying their addiction to alcohol or drugs.
For some women, the substance abuse is a response to their abusive environment. Drugs or alcohol are used to cope with a painful daily existence in the abusive relationship.
Types of Therapy Used in the Programme
The programme uses a range of treatments to support women. They include immediate crisis coping skills to help women be safe. They also include positive ways to cope instead of using alcohol or drugs. Setting boundaries and handling grief and loss are also addressed in the programme.
Individualised Treatment for Women
Many women will continue to go on to use other programmes, but their need for immediate skills and coping mechanisms is addressed here. Long-term support is still available and it's all targeted and individualised for each women's situation.
Women can access cognitive-behavioural counselling and other therapies shown to help with drug and alcohol addiction. But the holistic approach that teaches individualised life skills for each woman is thought to be a relatively unique one in addictions treatment.
Helping Everyone With Addiction
The hospital still continues to support men with addictions. They do, however, hope that their new programme for women will provide the safe environment many women need when dealing with spousal abuse and other issues.
You might also like...
My mum has a severe alcohol addiction. She recently discharged herself from hospital even though she has a chest and water infection and fractured foot!she has admitted she has a problem but will not go back in to hospital. How do I get treatment for her?
Vicky
- 19-Dec-15 @ 2:49 PM