Psychotherapeutic Interventions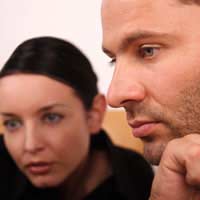 Along with counselling psychotherapy is a method used by specially trained people whose aim is to help individuals address and overcome problems in their life; this can be any problem including addiction.
It is achieved by the addict attending a pre-booked session in a place that is neutral, safe and has a calming influence. The therapist will provide a place for exploration, support and expression.
The therapy used often encourages the inclusion of loved ones and relationships are focussed on and re-established where possible.
A range of techniques can be used in psychotherapy; these include cognitive therapies, behavioural therapies, motivational sessions and psychodynamic therapies. All techniques use methods of communication, whether this be listening or verbally.Psychotherapy can be differentiated from counselling as a more specific therapy and practitioners are often mental health professionals who have undertaken a course that provides certification and often requires the person to be licensed.
Cognitive Therapy
This is used to treat depressive illness and anxiety, both of which can be the cause of or the consequence of addiction. Cognitive therapy uses the reorganisation of thoughts as a method of gaining a new perspective and understanding of issues. Thoughts and concepts are rephrased and readdressed in a manner than is more realistic and has more logic than the individual had previously.
This therapy aims to provide users with a way of identifying situations when relapse or drug use would normally be initiated, and teaches ways of dealing with these feelings.
Behavioural Therapy
Using this therapy, the individual learns ways of reducing fears and anxieties by spending more time directly addressing and challenging the problem, instead of not thinking about it or delaying dealing with issues. From this the person develops new ways in which to manage the situation, changes their behaviour accordingly and puts in to place new coping strategies.
Psychodynamic Therapy
This involves the discussion of relationships and feelings towards others. It can bring in past experiences and expectations allowing the individual to think about decisions they have made and how the knowledge gained from this can be applied to the way in which decisions will be made in the future.
Motivational Sessions
This technique is used to try and change the outlook and attitudes of the addict. It does this by allowing the individual to identify and recognise the negative attributes of their habit and adopt a more positive attitude that aims to live without the addiction. This type of therapy is focussed on the individual leading the train of thought, coming up with suggestion by themselves without being lectured by the therapist.
Psychotherapists may use a combination of these techniques and tailor the treatment plan to the needs of the individual. The therapist will also try to encourage the individual to express their feelings using expressive techniques; these techniques vary between therapists.
Sessions should be regular, conducted at the same place by the same person and a typical session will last up to one hour. The length of treatment needed is dependent on the person and this should be discussed early on in the treatment so a plan can be devised.
You might also like...
Where and what help can I receive for an addiction to sleeping tablets that I use through the day and at night for PRSD regarding sleep and pain regarding trigeminal neuropathy. My GP has stopped prescribing me any at all and I am in despair. Thanks
Jollycat
- 26-Oct-18 @ 5:06 PM
Please could you tell me where i can access therapys for historical abuse and Borderline personality treatments please.
Jen
- 5-Aug-16 @ 10:31 AM