Abstinence And Helping To Overcome Addictions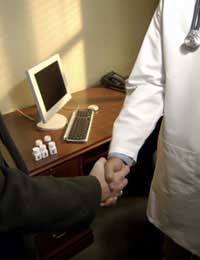 To lead a life of abstinence means to abstain from activities that prove to have a destructive or potentially harmful effect on a person. It is commonly associated with sexual activity but also has a place concerning substance abuse and harmful behaviours.
Abstinence can either mean choosing not to have any substance or participate in any detrimental activities in life or establishing a lifestyle that is free from the substance abuse or activity that the person currently has in their life. This term can be used specifically targeting one particular item or can be used in a broad sense covering all pursuits.
Why Do People Choose To Abstain?
If a persons has not participated in using a substance before, to abstain can be a fairly easily accomplished decision. The person may have grown up in an environment where addictions were a part of life and they can easily recognise the destructive nature of some addictions. They may work with addicts and choose to lead by example, or they may simply have an acute awareness of the negative effects of substance abuse and have chosen to abstain for fear of developing an addiction. It should be noted that simply because the person has chosen to abstain from something does not necessarily mean that they believe they are likely to become addicted to something; the individual may well be able to enjoy a glass of wine or two without it becoming a problem, they have however, decided not to take this route in life.
If the person is recovering from an addiction, they may have decided to become healthy in all aspects of life and have chosen to remove all potentially destructive items from it. They may also have decided to do this as they have identified that they have an addictive personality and are taking these precautions so as to prevent their addiction transferring to another substance once they have given up the current one, or because two are associated with each other; it is common for alcohol dependants to try and give up smoking when they stop drinking as these two are associated.
How Is Abstinence Achieved?
One way that abstinence can be achieved is by having a very solid and wilful mental attitude, repeating to oneself that the substance or activity is not needed and would not be useful will reinforce the fact until it becomes a natural response.The person will have to adopt ways of finding pleasure, relaxing, relieving stress and achieving satisfaction from other means. A former addict will have to identify the symptoms of withdrawal that come with totally giving up habits that they have in their lie, and should plan how to mange them and develop coping mechanisms.
To become abstinent may require a change in social circle and where and how free time is spent. This may be as extreme as needing to find a whole new set of friends and associates. This can be achieved by joining support groups and by finding new hobbies.
It is worthwhile discussing the decision to abstain with your GP as along with being very supportive, they will be able to advise on expectations, possibly provide medications that will help alleviate some the symptoms of addiction withdrawal and can offer advice on support groups and help lines. It is especially important to talk to your GP if you are about to cut alcohol out if you have a history of excessive alcohol consumption. Repeated periods of binging followed by periods of abstinence can be particularly dangerous with alcohol abuse and your GP should be kept informed of your progress.
To abstain from these activities is definitely a productive and achievable target and will ensure you have the best chance of recovering to full health after addiction, but it can be difficult so try and use the support groups and reliable friends and family that are around you to help achieve your goals.
You might also like...
Hi there, I am looking for advice re:my mother. She is 69 is an alcoholic, she retired 2 years ago and has got worse. She now does not leave the house, hardly eats a thing, she has a few strawberries for breakfast and a quarter of a sandwich for dinner. She has lost so much weight and looks like a walking skeleton. She stopped walking the dog, driving, going to the shops etc. She cut off her friends and sister. She has started bed wetting, she doesn't want to clean herself or her house. It's like she has given up and doesn't care. I don't know what to do to help her, I have tried talking, supporting her. I'm at mg wits end. Are there any local support groups in Bangor Co.Down, N.Ireland that I could take her to?
OB
- 20-Nov-18 @ 12:10 PM