The Difference Between Social Use and Addiction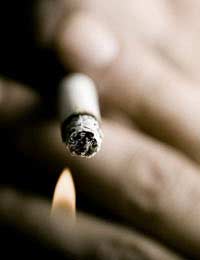 The Difference Between Social Use And Addiction.
Not everyone that participates in using drugs, alcohol or gambling is an addict or will one day become an addict and in some instances a little of what you like does actually do you good. Alcohol for example is not something that is wholly bad for health as many experts and doctors agree that in small and regulated quantities it can benefit health and is generally accepted as being part of a person's social life if they choose to drink it. For others though the effects of alcohol both physically and mentally can lead to an addiction that can be highly detrimental to health, social status, employment and may even prove to be fatal.
Social Use Of Substances And Actions.
Shopping, gambling and drinking are all acceptable forms of behaviour as long as the individual can control their actions and doesn't come to rely on the substance or action to keep their mood up or carry on as 'normal'.If however, someone finds they cannot continue with their normal daily routines or behaviours without performing the activity or taking a substance this would indicate that they are becoming addicted and will probably need professional help or a very strong will to help them overcome it.Of course many people are taking regular prescribed medications which can cause some types of dependence and even addiction and although they do not take these medications for social reasons, they are not commenced with thoughts or fears of addiction ever happening.
Addiction Developing From Social Use.
Addiction can easily develop from social use and in many instances this is how addiction normally occurs.People can drink alcohol or gamble for example for many years without ever becoming addicted but for some the high that is caused by the action can make the person want to feel the same again and again which is what actually causes the addiction. When this happens the need for the high becomes more frequent and the amount of substance used, money gambled and amount or type of sex (as in sexual addiction) becomes more, in order to achieve the same level of high and so on until the person has little or no control over what they are using and to what extent.This can cause huge social problems as finances become stretched, often lies grow larger and more in depth and normal life is taken over by thoughts of when and how the high is going to come about.
Addiction From The Outset.
Not all actions or activities can be controlled from the outset. Many smokers will state how they became addicted from the first few tries of a cigarette (though smoking 'experts' may find this debatable) and those who use heroine will frequently say how they only tried it once socially before they became physically or psychologically addicted.These substances are very dangerous and detrimental both physically and socially and the types of things in this category can include cocaine, amphetamines and prescription drugs to name a few.
Not all factors and substances that are commonly associated with addiction become a problem for everyone as people enjoy many of them on a regular basis with no negative effects on health or social standing but for others they can easily become a problem and wreck lives.
You might also like...