Addiction and Teen Aggression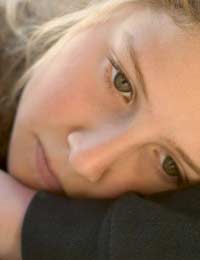 Teen aggression isn't just an enormous problem in Britain but it plagues countries around the world. One issue is that it is linked to addictions such as Internet, drug or alcohol abuse.
In fact, Internet addiction has become a bigger topic as its use continues to grow. We are seeing more and more teenagers who have been classified as addicted to the Internet.
Internet Addiction and Aggression
A recent study looked at nearly ten thousand teenagers and found that those who showed signs of Internet addiction had a higher likelihood of having previously shown aggression. Aggression was defined as having hit, shoved or threatened a person at some point in the previous year.
Signs of Internet Addiction
There are some key signs of Internet addiction that parents can look out for in their adolescent children. One is a strong preoccupation with the Internet and being online. Teenagers may also show withdrawal symptoms if they can't access the Internet.
They may be irritable and moody, plus show significant aggression. If they are also avoiding any other activities just so they can be online, it's cause for parental concern.
Types of Online Activities
In this specific study, it was not only the teenagers who showed signs of addiction that were more aggressive, but also the type of online activities as well. Some teenagers used more time online to perform research and study and they were less likely in the group to be aggressive.
Those who showed more aggression were the ones who spent time chatting online or gaming and gambling. Others included in that group were the teenagers who spent time on adult pornography websites.
How Teens Release Anger
The theory around this study is that some kinds of Internet activities might encourage teens to 'vent' their aggression in ways that they would normally not do in the real world. How these activities then encourage them to eventually escalate to real-world violence is still unclear. Hopefully, additional studies can look at how this occurs.
Accounting for Other Influences
A criticism of the study might be that other influences were at work here in the teenagers. Researchers, however, took into account other influences such as the teens' marks on tests measuring their self-esteem and depression. Even violence on television was accounted for in this study.
Obsessive Internet Usage and Violence
While the study isn't proof that being addicted to the Internet means a teenager will automatically become violent, it does show we should pay attention to Internet usage. Researchers do acknowledge that teenagers who are naturally more prone to violence may also be more likely to show obsessive Internet usage. We have to be careful when interpreting the study results.
Adding to a Growing Pot of Evidence
The study also adds to a growing body of evidence from other studies, which show that many forms of media from television to video games, can impact the behaviour of teenagers. It may also be that the net effect of all these factors increases the risk of teen aggression.
What Can Parents Do?
Parents should focus on developing a close relationship with their teenagers. It means talking to teenagers about Internet usage and also monitoring their behaviour while looking for signs of aggression. With the right approach, we can hopefully find better, safer ways for teenagers to occupy their time.
You might also like...