Support Groups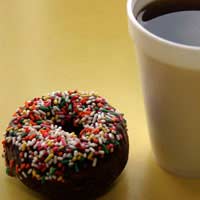 Many sufferers of an addiction benefit from the existence of support groups to help on the road to recovery.
What Are Support Groups?
Support groups are groups of people who share a common connection and meet at regular intervals to share experiences. They offer a place where people can listen to others be active speakers in the group or simply obtain information and advice about their addiction. The groups can be made up of just a few members or can be a large assembly of people.
Many support groups offer their services to not only the person who is addicted, but those around them who are affected by the addiction also, such as family and close friends. The content and topics discussed is usually kept confidential amongst the group members and stories of a very personal nature can be freely discussed.
Most support groups specialize in one particular form of addiction, such as alcohol or gambling, so members can be confident that they are not alone in their troubles. Groups can also be targeted at specific age groups, such as teenagers so they are more comfortable communicating in similar company with like-minded individuals.
Many groups offer counselling using approved models/theories of emotional support; though these tend to be the groups run by professionals.
Referral can be made directly from the addict or from the GP responsible for the sufferers overall care.
Many people can be forced by a court of law as part of their sentence/bail conditions to attend therapy or a support group. Crimes that are related to substances such as drink-driving are often managed with this inclusion in the conditions.
How Are The Groups Organised?
Support groups can be set up and run by fully qualified professionals such as mental health staff or social workers. These are often set up on demand or as the need increases. They are usually non-profit based and sometimes carry waiting lists if demand is high. The timetable for these sessions is usually rigid as they are planned to fit around the organiser's timetables. As they are run by professionals, the information and advice offered are good quality and well-researched. They can offer examples of approved and recommended models of help. Professionally run groups are usually held in a specialist establishment such as a hospital or clinic.
Other types of support groups are set up by former addicts as a way of providing a service and help for others. Often these support groups are set up with a therapeutic idea behind them. These sessions are more often planned around the members needs and timetables and duration of sessions can be adjusted to the required need; the environment is often much more informal and can even be in somebody's house, though the ethics and implications of this may be questionable. They also allow the person to attend long-term as the rules can be extremely flexible. Advice and input is usually sought from a professional in the field with expertise and cascaded through the group.
How to Find a Support Group
Many modern support groups are found through the internet with members logging-on and sharing experiences. This way can be useful for allowing interaction from shy or ashamed sufferers as identity can be protected. Sessions take the format of forums, chat rooms and personal messages and on message boards.
The concept of support groups seems to be highly beneficial to addicts of most persuasions, as they allow interaction with other addicts and former addicts, who can provide an understanding and possibility of solution that non-addicts may not be able to.
You might also like...