Residential Rehabilitation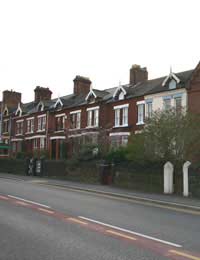 Residential rehabilitation establishments are places where addicts can reside in a safe and understanding environment to help them understand and overcome their addictions.
There are a great many residential units in the UK with most specialising either in the type of addiction treated, or by person such as by sex or by age.
The aim of attending rehabilitation is for the individual to learn how to cope without their substance, understand how and why it developed, the harmful effects of continuing the addiction, effects on society and family and to learn how to function in normal society and relearn skills lost through the addiction.
The residencies provide safe and understanding environments and staff normally include psychotherapists, nurses, counsellors and sometimes security staff; all of the above staff are trained to work in this field and understand the addiction process and all that it entails.
How Long Does Rehabilitation Last?
The duration of a recommended treatment plan is extremely variable and can last from days to months. Each person is assessed on or before admission and a tailored programme of care is devised for each person. The plan may take a few days, weeks or up to six months or longer to achieve.
What Happens In Rehab?
Once a person has applied for a place in a residential unit, they must arrive sober and free from the influence of any substances. All prescribed medications are taken over by the staff, and often belongings are searched for substances or instruments that may cause harm.
It is common for the individual to sign a contract on arrival agreeing to the treatment and promising not to use substances whilst at the unit.
Trained staff will be permitted to prescribe medications for helping ease the initial period of withdrawal if this is in the company policy; some units like to use only natural produce and therapies for these occurrences.Individuals are often assigned to a key worker who will remain their point of contact and liaison officer for the duration of their stay.
Many therapies offered include group worker, one-to-one counselling, group activities, life skills lessons, social interaction techniques, family counselling and lectures.
The client will learn coping strategies, how to detect a craving coming on and how to manage it successfully and tips for relapse prevention. Many residential units offer help, advice and guidance in the period following discharge and will help clients settle back into normal community.
Most units use diet and exercise to help flush toxins from the body and help individuals regain a healthy nutritional status.Along with these skills and therapies, alternative treatments are offered to help cope with the withdrawal period. These include relaxation, massage, aromatherapy or acupuncture. The treatments available depend greatly on the establishment, staff available and costs of care.
How Much Does It Cost?
Again this is very variable depending on the location, facilities and treatments offered. Many 'celebrities' pay extensively for the privacy and luxury available at some of the more exclusive units, but these are open to everyone if you fit the entry criteria.
Most units are privately run and come at a cost, but help with funding may be available from the social services depending on circumstance; most people will be means tested before entry.
Residential rehabilitation can be a very successful venture for some addicts if the person is willing to be honest, co-operative and determined to overcome their addiction.
You might also like...
Hi @Katy, I have the same problem in my family and I am completely lost. After 11 months, did you find a place to help your mum? Hi @Jj, I understand your point, my family and I can't pay 18k to a inpatient program. Did you find a place? Can you recommend anywhere? Going to GP is so frustrating.
Amanda
- 4-Sep-18 @ 11:58 AM
@Jj - just go to your GP, they will be able to help. I hope you are able to turn this around :( Facing up to it is the first and most important step and you have done that already.
Hi all, i have had depression most of my adult life. The last 5 years saw decent into alcoholism and abuse of painkillers. While holding a full time job down. My attempts at sobriety never last more than 15 days. I feel i need an inpatient program. Can anyone recommend anywhere ? I looked at the priory and £18k is out of the question. Thank you
@Katy - so many alcoholics are in denial, so I really feel for you having this problem. Have you thought about buying an AA book and giving it to your mum or leaving it on her bed so that she is tempted to read it. You could also get some advice yourself from AA on what best to do. Some very stong talking to so that you are not enabling her to carry on this way might also help. But I imagine you have done this all before :(
Si78
- 10-Oct-17 @ 2:37 PM
My mum has been a "functioning" alcoholic for well over a decade now, I say functioning because she is able to work and live a normal life to outside people however this is not how me and the rest of our family see it. The only time in her alcoholic period that she has not drank in a day was when she fell down the stairs and was taken to resus, operated on and kept in hospital for a month. She promised after this episode (4th ambulance needed situation) that she knew she had a problem and would get help but this didn't materialise. Numerous times she has been to counselling but instead of informing of her addiction, she tells them she needs help for depression which I imagine is untreatable without them knowing all the information. She has a habit of toning down her problems to those who want to help and I believe this is partly down to her medical job.She is destroying her own life, not eating, breaking bones regularly, becoming socially isolated, loses her personality and extremely depressed among other things, however she does not see how extreme her problem is and therefore will not get help. To myself and our immediate family living with her, we are heartbroken to see her life falling away and fear that she won't be with us for much longer. My siblings regularly refuse to have anything to do with her and my father has lost friends due to her behaviour. Having taken her to hospital numerous times, begged her to get help, provided her with the information and tools she said she needed with no results, I feel that the only option is for her to go to rehab however she does not think she needs this. Is rehab only voluntary? And is there any other way I can help her? She is firmly in denial and pushes anyone away that tries to help.
Katy
- 10-Oct-17 @ 9:37 AM
@neens - you know what they say; 'when you reach rock bottom - the only way is up'. Get help from your doctor. There are plenty of people you can be referred to, you just have to want to try to kick your addictions and start afresh. Sara <3
SassyS82
- 15-Feb-17 @ 2:21 PM
I am at rock bottom no support at the mo and really need help
neens
- 15-Feb-17 @ 9:12 AM