Creating a Support Network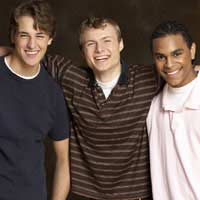 In order for an addict to achieve success in overcoming their addiction it is important to try and create a supportive network around them. By developing this environment the individual will find the detoxification process a lot easier than trying to tackle it alone. Although the process of detoxifying has to be done alone, the experience can be eased by having support.
What Is A Supportive Network?
A supportive network can be made up of several individuals, one particular person, a support group or a combination of influences. As long as the addict and all parties concerned feel comfortable with the arrangement, any combination is permittable.
What Is The Purpose Of A Support Network?
A support network will allow the addict to share feelings of fear, anxieties, worries and shame, in a non-judgmental way. If a group is part of the network, experiences can be shared and the addict can be totally honest as they may withhold some parts of their life from their family and friends due to shame or to protect them.
The aims of a support network are to allow the individual to recover from their addiction and know that they are still regarded as a person. They help to reduce isolation, provide a safe environment and help the individual to become empowered and able to have some sense of normality in their life.
How to Create the Network
It is vital that no member of the group or network has any ties or links to the society in which the habit was allowed to flourish. Any friends that are associated with the addiction should be excluded from the group as they may permit the addict to lapse or they may try to encourage their previous behaviours to creep back in.
It is important to ask people who are aware of the situation the person addicted is in, and that they know what to expect. Explanations of what is involved in the detoxification process are vital, as it can be a shock for some people.
Attributes Of Members Of The Network
Being truthful is an important factor of being part of someone's network, as is the addict being honest with their chosen group. Confidentiality is also extremely crucial as parts of the detoxification process can be very distressing for all concerned and the addict will most often want these times to be kept private.
A person who is calm and can remain positive in challenging environments is key as at times the person addicted will feel worse than they have felt before and a calming influence will help them get through it. A person who becomes panicked and fretful will not help the recovering addict as they can transfer their anxieties over.
A friend who can be contactable at any time of the day or night can help the addict talk through cravings and help prevent relapses, but the addict must be aware that everyone has their own life and their support network cannot jeopardise their own family, job or life. At these times it is very useful to include a telephone, drop-in or online support group in the network.Key personnel of the support network will help during times of crisis where possible. At these times a professional who is specially trained in managing theses types of situations is beneficial to help diffuse the crisis and find solutions.
Support network can include as many people and contacts as the addict feels safe and comfortable with, or just a few very close friends or family members. It is worth noting however, that at times a contact who is not emotionally involved can prove to be extremely valuable in providing objective information, support and guidance.
You might also like...
My 37 year old sister is leaving Rehab in a few days after a 10 week successful stay there. She is a chronic alcoholic and we are concerned for her now she is about to leave rehab. She has relapsed 3 times before shortly after leaving Rehab. Please advise how we can best support her sobriety and help her pick up the pieces of her life. After care has been arranged but in the past she hasn't committed herself to the program. Thanks in advance.
Big sis
- 14-Aug-17 @ 11:03 AM