Residential Rehabilitation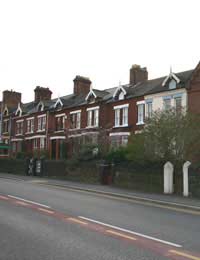 Residential rehabilitation establishments are places where addicts can reside in a safe and understanding environment to help them understand and overcome their addictions.
There are a great many residential units in the UK with most specialising either in the type of addiction treated, or by person such as by sex or by age.
The aim of attending rehabilitation is for the individual to learn how to cope without their substance, understand how and why it developed, the harmful effects of continuing the addiction, effects on society and family and to learn how to function in normal society and relearn skills lost through the addiction.
The residencies provide safe and understanding environments and staff normally include psychotherapists, nurses, counsellors and sometimes security staff; all of the above staff are trained to work in this field and understand the addiction process and all that it entails.
How Long Does Rehabilitation Last?
The duration of a recommended treatment plan is extremely variable and can last from days to months. Each person is assessed on or before admission and a tailored programme of care is devised for each person. The plan may take a few days, weeks or up to six months or longer to achieve.
What Happens In Rehab?
Once a person has applied for a place in a residential unit, they must arrive sober and free from the influence of any substances. All prescribed medications are taken over by the staff, and often belongings are searched for substances or instruments that may cause harm.
It is common for the individual to sign a contract on arrival agreeing to the treatment and promising not to use substances whilst at the unit.
Trained staff will be permitted to prescribe medications for helping ease the initial period of withdrawal if this is in the company policy; some units like to use only natural produce and therapies for these occurrences.Individuals are often assigned to a key worker who will remain their point of contact and liaison officer for the duration of their stay.
Many therapies offered include group worker, one-to-one counselling, group activities, life skills lessons, social interaction techniques, family counselling and lectures.
The client will learn coping strategies, how to detect a craving coming on and how to manage it successfully and tips for relapse prevention. Many residential units offer help, advice and guidance in the period following discharge and will help clients settle back into normal community.
Most units use diet and exercise to help flush toxins from the body and help individuals regain a healthy nutritional status.Along with these skills and therapies, alternative treatments are offered to help cope with the withdrawal period. These include relaxation, massage, aromatherapy or acupuncture. The treatments available depend greatly on the establishment, staff available and costs of care.
How Much Does It Cost?
Again this is very variable depending on the location, facilities and treatments offered. Many 'celebrities' pay extensively for the privacy and luxury available at some of the more exclusive units, but these are open to everyone if you fit the entry criteria.
Most units are privately run and come at a cost, but help with funding may be available from the social services depending on circumstance; most people will be means tested before entry.
Residential rehabilitation can be a very successful venture for some addicts if the person is willing to be honest, co-operative and determined to overcome their addiction.
You might also like...
@neens - you know what they say; 'when you reach rock bottom - the only way is up'. Get help from your doctor. There are plenty of people you can be referred to, you just have to want to try to kick your addictions and start afresh. Sara <3
SassyS82
- 15-Feb-17 @ 2:21 PM
I am at rock bottom no support at the mo and really need help
neens
- 15-Feb-17 @ 9:12 AM