Cravings and How to Control Them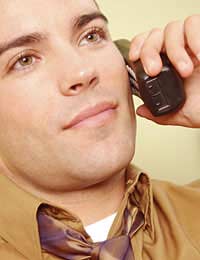 Cravings are sudden impulses and strong urges. These feelings can be very intense and can temporarily dominate thoughts and alter moods and actions.
They are often associated with negativity but thought should be given to the humour they provide in pregnancy where the craving is deemed acceptable and often encouraged.
Identifying a Craving
As a recovering addict, the person will find that by identifying when a craving is likely to come on is important for trying to decrease the incidence. For example, if a cup of coffee has previously been associated with having a cigarette; it may be worthwhile choosing not to drink coffee until the initial period of withdrawal has passed.
If the person can identify the feelings experienced associated with the initial period of a craving, they can learn to adopt practices and a mental attitude to challenge these thoughts and suppress the urge before it has fully developed.
Methods of Controlling a Craving
Remember, a craving only lasts for a few minutes, so be rest assured that it will pass, and by having a strong will and great determination, the craving will not be succumbed to.
Try not to give the craving too much importance; think of them as an episode that is not going to become a focal part of the day and are just a passing phase; try to carry on as normal.
Be aware that cravings will happen and make provision for this such as having a supply of chewing gum or fruit and vegetables to nibble on whilst the craving passes.
Be positive and keep repeating that they will pass, they are not important and they will become less frequent.Try and avoid tense, emotional or confrontational situations when stronger urges for using the substance or activity may be felt.
Deep breathing and relaxation exercises can help to diffuse the craving and allow you the time to regain control.Distraction therapy has probed to be extremely useful is the management or cravings when negative thoughts are not permitted as positivity for a new activity will be stronger.
Try writing a letter, or perhaps just write down your feelings whilst the craving passes. Ring a support group or help line and allow others the chance to talk you out of succumbing to the craving or to reinforce the unimportance or the craving.Read a book, clean or have a change of scenery to prevent the craving from dominating thoughts.
Your Support System
It is important to recognise that cravings will become less frequent and over time will have less significance. If you do give in to a craving, this does not mean you are a failure, it simply means that you need to amend your support system in order to prevent it happening again. Carry on with the recovery process and change your methods of managing a craving.
Cravings are powerful emotions and researchers are constantly trying to develop new tools and medications that will help manage them. Always speak to your GP about your intentions of giving up a substance as there may be help available to help achieve your goals.
You might also like...