How to Assess The Level of an Addiction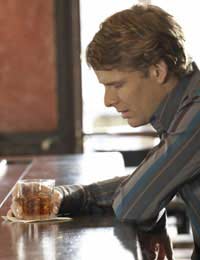 Assessing the level of a persons addiction is a very difficult task but one that is useful in planning and implementing an appropriate path of treatment.
The word addiction is widely used in loose terms and in general conversation, for example 'ooh, I'm really addicted to those lovely sweets you get in…' where it is spoken in fun, yet how often do actual addicts make such statements?
Many sufferers may not admit, at least not openly, to their addiction as if one admits to having a problem, then there are issues that need addressing and behaviours must change.
A lot of sufferers hide their addiction and are ashamed to divulge to others their problems. Some use self-assessment as a measure of addiction, though this is a highly unreliable source. Frequent statements such as 'because I don't drink first thing in the morning, I don't have a problem' or with gamblers, 'I can afford it so where's the problem?' These facts may be valid to the user, but if your vice is affecting other aspects of your life for instance your health, relationships with others, finances or social matters than chances are you have a problem with addiction.
How Addicts Are Assessed
Many treatment units have their own tools used for the assessment of patients or clients, that will be based on proven models of assessment and adapted to their particular specifications. They will usually include some degree of each of the following aspects: - behavioural patterns, psychological issues, biological influence and social concerns.
Considerations of issues to be assessed may include frequency, amount, duration, patterns, matters of control, impact on life and potential consequences; these can be applied to any addiction.
The assessor will use the results to discover whether the addiction is due to a physical dependence or whether the individual has a psychological addiction. It is important to discover this in order to establish the correct plan of care.
Physical addictions are usually found in those hooked on tobacco, alcohol and most substances in general, whereas psychological dependence is found in those suffering with addictions such as gambling, internet and sex.
Techniques Used
Assessment can be achieved by using any or all of the following methods:- question and answer (either written or verbal) using a mixture of closed and open ended questions, observations, testimonies from others and using a scoring system against set out criteria.
One of the most commonly used tool for assessing addicts (especially those with a habit for drugs and alcohol) is the European Addiction Severity Index. This instrument will provide a score for the person; a high score indicates a greater need for treatment. To find this score information such as history, frequency, consequences, medical issues, legal matters, employment, social factors, family and psychological profile is used, and results are interpreted and used to plan an effective and appropriate plan of care tailored to the individuals needs.
All units will have developed a tool that they use for assessing the level of a person's addiction. The results of these assessments may tally with or vary greatly from the individual's perception of their problem.
You might also like...
Mags501 - Your Question:
I have a serious addiction, I have had bi polar depression for some 24 years now, I have always managed to self medicate without any form of drugs, I came from a one parent family in the slums of Glasgow where I was in and out of the care system for a number of years, my mother was in what was known then as mental hospitals, I was adopted by a very wealth aunt and uncle in Leicestershire (rags to riches), due to this I have the ability throughout my life in helping others which I firmly beleive I was put on this planet to do, I am now but a former shadow of myself, I hide away I stay in bed for days on end I am disgusted at myself and what I have become, the many ppl I have helped in so many ways over the years yet know one seems to be able to help me, I feel as if Iv been put out to pasture, I hate physical pain so suicide is not an option but I really couldn't care if I died tomorrow !! When ever I go out I put this false image on a smile etc, I so hate what Iv become and am so embarrest , if you have any organizeations in Leicestershire I would be so greatfull if you could put me in contact with them, Yours sincerely a very desperate Magnus
---
Our Response:
I am sorry to hear this. Many people who suffer from varying degrees of mental health issues learn to put on a false front (which is understandably very difficult, exhausting and unsustainable long term). Please see the Mind link
here
which may help you to locate some guidance and advice nearby. Talking to someone will help you more, as retreating into yourself is isolating and counter-productive. So please seek out someone to talk to. You never know when things may just suddenly turn around. If you feel you can help people, you need to first get the help yourself in order to allow you to put this into motion.
BeatingAddictions
- 18-Sep-17 @ 2:22 PM
I have a serious addiction, i have had bi polar depression for some 24 years now, I have always managed to self medicate without any form of drugs, I came from a one parent family in the slums of Glasgow where I was in and out of the care system for a number of years, my mother was in what was known then as mental hospitals, I was adopted by a very wealth aunt and uncle in Leicestershire (rags to riches), due to this I have the ability throughout my life in helping others which I firmly beleive I was put on this planet to do, I am now but a former shadow of myself, I hide away I stay in bed for days on end I am disgusted at myself and what I have become, the many ppl I have helped in so many ways over the years yet know one seems to be able to help me, I feel as if Iv been put out to pasture, I hate physical pain so suicide is not an option but I really couldn't care if I died tomorrow !!When ever I go out I put this false image on a smile etc, I so hate what Iv become and am so embarrest , if you have any organizeations in Leicestershire I would be so greatfull if you could put me in contact with them, Yours sincerely a very desperate Magnus
Mags501
- 15-Sep-17 @ 9:09 PM