About Our Site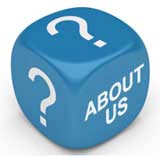 BeatingAddictions was formed to offer a unique reference point on how to treat and overcome an addiction.
At Beating Addictions, we understand the burdens caused by addiction. We also recognise the challenges faced by the families and friends of the addicted.
Whilst addictions vary enormously in type, severity and risk, they all have consequences. Our authors focus on providing you and your loved ones with concise, informative articles based on the most up-to-date research.
If you are concerned that you or someone you know might have an addiction, we can help you to determine the nature of that addiction. And, if you are a confirmed addict, our advice could help you to help you to assess, understand, and combat that addiction.
As you will see from the navigation panel (on the left-hand side of our homepage), our articles cover all sorts of addictions, from illegal drug abuse to sugar addiction. We also look at a range of behavioural addictions, such as addictions to exercise, and gambling. Perhaps most importantly, we do not treat any one addiction any more or less seriously than another.
Beating Addictions is intended to be a practical and dynamic site. With that in mind, we hope you'll take the time to visit our Readers Comments section, where you can leave suggestions about what you'd like to see on the site, and even share your experiences of addiction with our other readers.
Our concern was that there was no single UK resource for interesting features and practical advice on this subject.
Our features and articles are written by experts - who have experience, or a particular interest in this area.
Our Background
BeatingAddictions was founded by John Rowlinson, the founder of PtS.
John, through PtS, is involved in a number of ventures including software and property companies. A percentage of revenue from these activities goes towards funding BeatingAddictions and a number of similar sites.
Our focus is simply on having experts create the highest quality information possible that is widely read.

Related Articles in the 'Site Information' Category...