Addiction Treatment Centers: What to Expect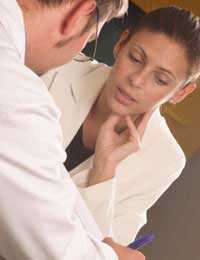 While there are many different treatment options for people who struggle with addictions, sometimes an in-patient treatment center becomes the best choice for recovery. It can be a scary prospect for a person who has an addiction and actually committing to the process and taking the step can be just as daunting.
Who Receives In-Patient Treatment?
Typically, in-patient treatment is appropriate for people who have lost control over their life to the extent that they cannot function on a daily basis nor make any healthy decisions. In addition, they will often have already tried other forms of treatment and been unsuccessful. The physical status and health of that person is also a key part of the assessment to determine whether in-patient treatment is appropriate.
A person who is a candidate for in-patient treatment is often in a situation where continuation of the habit is likely to result in serious physical harm to themselves or others. The emphasis on 'others' is yet another criteria that impacts a person's suitability for in-patient treatment.
Pregnancy and Treatment Centers
Another person who may be a good candidate for an in-patient treatment center is a woman who is pregnant. Because pregnancy when addicted to drugs or alcohol puts the baby at risk, it is particularly critical that the pregnant woman receive immediate attention and support. Otherwise, her unborn baby can be at significant risk.
Arriving and Detoxing
When you first arrive at a treatment center, you will probably have a significant amount of paperwork to detail your circumstances and any legal issues. Once this is done, you will receive thorough medical testing to check for drug levels. If you were to bring any alcohol or drugs to the center, these would be taken away and disposed of right away.
For many patients, detoxification is the first step and can be the most difficult. Withdrawal from drugs or alcohol can be challenging but emotional support from individual counselling can make all the difference. Group counselling is often a part of an addiction treatment center but you may not be participating in group therapy until you have successfully completed detoxification.
Nutritional Counselling and Medical Support
You will probably receive some nutritional counselling as well. People who have struggled with addiction – especially for many years – can suffer from major vitamin and mineral deficiencies. Restoring your health is key to recovery. Medical support in the form of prescription medications shown to help treat addiction may also be administered.
Group and Individual Counselling
Once you are safely detoxed, you may then be participating in group therapy. Your individual counselling will involve a counsellor who supports you in identifying and working through factors that contributed to your addiction. Sometimes, patients are paired up, where one who has been in treatment for some time and been successful provides help for the newer patient.
Overcoming Addiction
Overcoming an addiction to drugs or alcohol is no easy process. But it can get better day by day if you stick to the programme within the treatment center and after you leave it. A treatment center is a place that can give you the safety and comfort you need to change your life and overcome addiction. But the real change is something you have to do yourself.
You might also like...
My brother Billy lives in Inverness and had a heroine addition over the last 5 years .This has over taken his life has he been closed to death in more of one occasion suffering from sepsis related to his drug problem. He is in need of rehab with counselling to get to the root of the problem.Have you any suggestions where he can this help?He has no money as can't work due to his overpowering addiction. Any suggestions would help greatly. Thanks Cat Mcglinchey
cat
- 29-Sep-18 @ 10:55 AM
Hi, I need help with the name of tables for curing stomach cramps when someone try to quit he/she gets stomach cramps after a day or two. My son is trying to quit smoking nyaope but the side effects are stomach cramps and he cannot eat food.
babalo
- 2-Jan-16 @ 7:34 AM